---
Balloons for any Occasion or Event!
---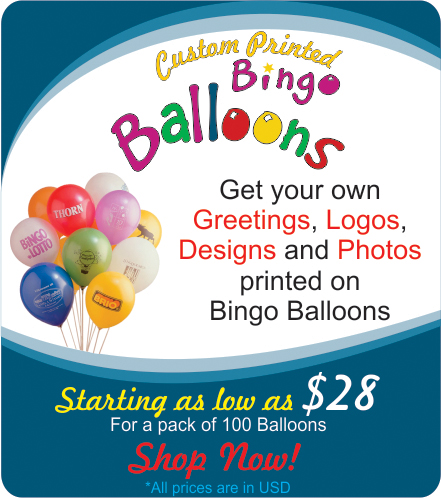 Add a personalized touch,
Convey your message!

Helium Quality balloons that'll integrate into your events core values, be it a wedding, a birthday party, a corporate event or any other special occasion.
Bingo Balloons are nothing but top quality latex balloons, each balloon is tested for strength and durability before printing to ensure that the balloons will not pop, they are inspected to ensure that they meet the high standards we have for balloons we ship to our customers. You are sure to have the best printed balloons, quality, prices and service.

We have been printing on balloons for over 30 years now and know what it takes to make you happy!